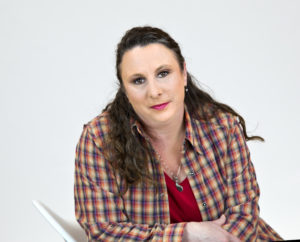 I love living in Arkansas. Especially, here, in the Ouachita National Forest near the Ouachita River and Lake Ouachita.
My family has deep roots in Arkansas. I've often said, "I've lived my whole life on the same road in Story, Arkansas." As a lifelong Montgomery County, Arkansas resident, I've spent countless hours exploring the Ouachita's and can personally attest to the endless beauty and adventure available here for all those who seek it. Sharing my love of the "Natural State" is rewarding work; I never tire of exploring all the Ouachita Mountain region has to offer. Getting out and seeing this beautiful country and helping folks find their next home is a genuine pleasure. I enjoy being among the first to welcome home my new neighbors.
In my 12 years working in real estate, I've learned a lot and look forward to sharing my experience and expertise with my clients, both new and old.
Montgomery County, Arkansas is a great place for a vacation home, summer retreat, and to just call "HOME". Whether you're looking for a summer getaway, starting a family, or relocating to maximize your retirement income, I can help you find the property you're looking for.
Buying or Selling? If you're thinking of buying a home in or near Mount Ida, Arkansas, or if you're looking for a new owner for your special spot in the country, give me a call! #870-490-1678.
At Ouachita Real Estate, I'm not just selling property… I'm actively building my community and welcoming home new neighbors and friends.
Won't you be my neighbor?
My first visit to Arkansas was when I was just a kid, back when the grocery store was a Piggly Wiggly. I've always wanted to live here in Mount Ida and am now happy to call this my home. I have  family here, and love this beautiful area. The people are friendly and welcoming, and I look forward to meeting and getting to know you all. This is a spectacular area, and I am enjoying exploring all the breathtaking areas in and around Mount Ida. I am excited to put to use my years of office management skills helping Ouachita Real Estate flourish.