How to Manage Relocating for a new job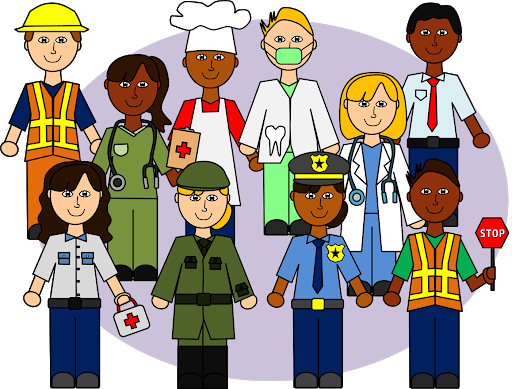 Moving can be a considerable undertaking while professionals who are single or married with no children may find it easier to move than men and women with families. It's fair to say that anyone who is living in the near future has some significant work ahead of them. In the Job Relocation Survey, the moving company Allied Van lines found that people move for a variety of reasons. 50% of the 3,500 respondents indicated they relocated for career advancement or money, and many more indicated they relocated because of job transfer (12% ), their company's moved (9%) and to be closer to family/relationships (8%). Regardless of what's motivating men and women to relocate, and whether or not they're relocating on their own or uprooting their families,various strategies can make a force coming move go more smoothly.
 Inquire about relocation assistance. The Allied survey found that 63% of companies offered relocation packages. That's a considerable perk as moving can be expensive, especially for adults moving to different parts of the country.  Asking about relocation expenses before being offered a job can be tricky but some companies may mention such packages in their job ads or in their initial meetings without a town candidates.
 Ask what relocation packages cover Relocation package vary from company to company. The Allied survey found that 54% of companies that offered such packages covered moving expenses, while 21% gave new hires a lump sum of money to use as they deemed necessary.  One  in five companies even sponsored trips to search for homes.  Adults who offered relocation packages should get the specifics so that they can start creating moving budgets.
 Emphasize organization. Much of the stress associated with relocating can be traced to the logistics of upwarding oneself and one's family. Men and women who are unaccustomed to making lists may want to start, as doing so can help keep track of all the tasks that need to be completed before hitting the road.  Various unique tasks, from canceling utilities to changing insurance policies must be completed before moving, and it  is easy to lose track of what's been done in what hasn't.  Maintaining a to-do list and checking off tasks as they're completed can simplify the relocation process.
 Rent your first home.  The Allied survey found that 31% of respondents indicated the most challenging part of relocating for a job was finding a home.  While 29% felt acclimating to their new community was the most challenging  aspect of their relocation.  Adults who rent their first homes upon relocating can remove some of the pressure to find the perfect home, knowing  full well their first home in their new community will be temporary.   If possible, rent in a location that makes it easy to merge yourself into your community, which should make the adjustment easier. In addition, place items that are unnecessary for day-to-day life in storage.  Having some of your possessions already packed should make your next move less stressful.  Relocating for a job can be exciting and stressful. There are always  ways to make moving go smoothly.